Previously unpublished letter casts new light on mutiny aboard HMS Wager
Letter, written by captain in 1744, reveals new details of one of Royal Navy's most barbaric catastrophes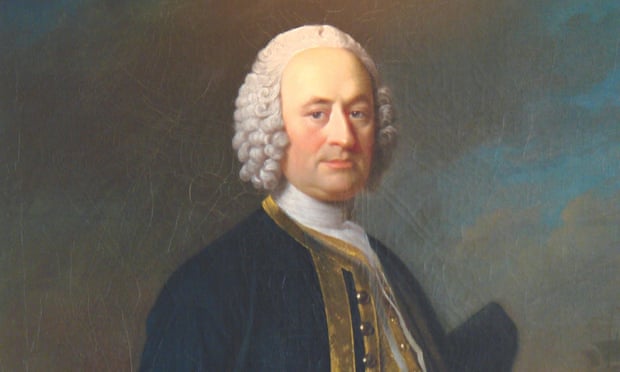 It was one of the most barbarous catastrophes in the Royal Navy's history, but the story of the shipwreck of HMS Wager in 1741 and her crew's mutiny is largely forgotten and far less known about than the mutiny on the Bounty, which occurred almost half a century later.
Now the shocking tale is recalled in a previously unpublished letter written by the Wager's captain and included in a new book by Rear Admiral CH Layman, a naval historian.
The Wager was wrecked off the inhospitable coastline of what is now Chilean Patagonia, in 1741, an episode involving murder, starvation slavery, and almost unimaginable adversity for the survivors.
In 1741 Britain and Spain were at war and Wager, a 160-man Admiralty vessel, captained by David Cheap, right, was in a small squadron dispatched to "annoy and distress" Spanish interests in the South Seas.
The convoy was so ill-equipped it included, despite the commander's objections, 500 soldiers from the Corps of Invalids. Wager's crew included midshipman John Byron, the poet's grandfather, who later gave substantial evidence criticising Cheap's captaincy, though he was not one of the mutineers.
Wager was driven on to rocks by hurricanes near an uninhabited island. There were 140 survivors, many of whom later died from starvation, drowning, hypothermia and violent ends. Only 36 people made it back home.
Writing in 1744, while a prisoner, Cheap described events, from the beginning: "My ship's company at that unhappy juncture [when shipwrecked] were almost all sick, having not more than six or seven seamen, and three or four marines, that were able to keep the deck."
They were so fatigued by the voyage that they could scarcely "do their duty".
He claimed that, having fallen and injured himself, he was drugged by the ship's surgeon, and that orders he gave were disobeyed.
For some months on the island he prepared several open boats for a perilous voyage home, trying to keep order, including shooting a drunken midshipman – "I even proceeded to extremities".