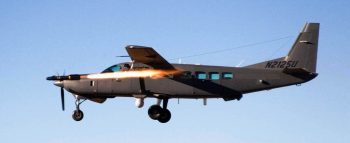 As I started the week with a Hendrix Renaissance Festival over at the homeblog, I've since read a few things that hit back on a core concept of "Influence Squadrons," and I thought it was time to bring the topic back up over here.
For those who need a brush-up on "Influence Squadrons," take a moment to go back to the start in 2009, and then the 5-yr anniversary nudge from 2014.
Much of the discussion of the economy of "good" vs. the exquisite vapor of the "perfect" involved our surface force. There is more to global engagement than just coming from the sea, and that is why this quote from our friends at ThinkDefence popped out at me;
Although the RAF conducts defence engagement activity with many nations and like the other services, has many nations wanting to come to the UK for training, the complexity of the RAF's basic equipment does have a limiting effect on the types of defence engagement activity it can carry out.

For many years the gulf between modern Western combat aircraft and those of less developed nations has grown ever wider.

Aircraft like the Typhoon or even F-16 are enormously expensive to purchase and operate and need a developed engineering and training infrastructure that is simply unattainable for most, especially those likely to benefit most from even basic air power components such as logistics and ISTAR.

One of our guest authors has previously chronicled the complete waste of money and almost total failure of ISAF's efforts to create an Afghanistan air force but in Iraq, the US had much more success. In Iraq, they started with simple equipment and worked up to the F-16's they are now flying. The Iraqi forces had the advantage that they could read and write and that they had used complex aircraft before, but by starting with aircraft like the Cessna Combat Caravan they achieved a workable, sustainable and effective capability without breaking the bank or it collapsing under the weight of its own complexity.

Accepting the extensive and excellent work carried out by the RAF with NATO partners and other advanced air forces this is a proposal to extend that down the technology ladder for less advanced air forces, especially those in Africa and some parts of the Middle East.

Building on the activities that are currently carried out.

If as a nation we are at all serious about preventing conflict then we must include the benefits of 'air-power' and invest in capabilities accordingly.
He is, of course, talking well inside the lifelines of the "Influence Squadrons" concept, but on the air side of the house.
The quote above is only a very small bit of an extensive and in depth investigation by ThinkDefence. Though focused on the UK/RAF possibilities, it is almost perfectly scalable to any USA effort that might be made along the same lines.
I highly encourage you to read it all.
While you are reading it I would like you to consider this; when matched with a naval "Influence Squadron" and partnering efforts our Army and Marines are already good at – this is really a Joint concept. Execute all at one time in one country?
That is powerful.
Related
---
Original Page: https://blog.usni.org/2017/01/18/moving-the-influence-squadrons-from-sea-to-air


Sent from my iPad